Meet the Orthodontic Team
Meet the experts: Our Orthodontics Team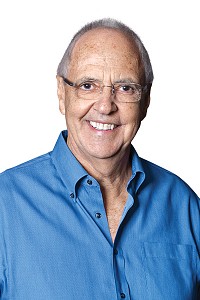 Dr John Burford
Dr John Burford is one of the best known functional orthodontic experts in the country. As the founding president of the Dentist Orthodontics Society, he is our country's senior clinician in general dentistry orthodontics and also specialises in jaw, head and neck problems. He's even a Distinguished Fellow of the American Academy of Craniofacial Pain.

John has an amazing 40 years experience both in general dentistry, TMJ treatment (solutions for jaw pain) and orthodontics. We are lucky to have his skill and wealth of knowledge available to us.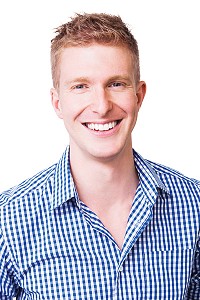 Dr James Philpott
Dr James Philpott honed his craft in Dunedin and went on to study further in Australia and the United States. He is the go to guy for those really tricky cases and loves to see those straight pearly white smiles once a patient's treatment is complete.

As the youngest member of the team he also loves keeping up to date with the latest technology and modern, pain-free techniques. He feels that straight teeth enhance the health of the mouth, and this flows on to better breathing, health and well-being of the entire body.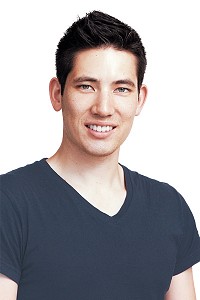 Dr Lance Mundy
Dr Lance Mundy started his career as a Maxillofacial house surgeon at Waikato Hospital, where he learnt all about the management of severe facial trauma and put his surgical skills to good use. Lance then made a move into private practice, first working as a locum in central Otago, and then working with Dr John Burford. Lance's passions lie in a wide range of orthodontic treatments and cosmetic dentistry. He is known for his gentle nature and fresh approach to a dental world that many are apprehensive of. Lance gets a lot of satisfaction from treating patients with dental anxiety, and those who have neglected their dental care for many years.
Lance is a proud member of the NZDA (New Zealand Dental Association) and the NZACD (New Zealand Academy of Cosmetic Dentistry). He is also a member of the ADA (Auckland Dental Association) executive.
Lance recently tied the knot with Dr Inah Mundy (nee Kim), who is also a Dentist, and works at Dentalcare West. When he is not spending the weekend with Inah, Lance will usually take to the forest to mountain bike, or hit the slopes to find some nice powder!