Fees and Offers for Invisalign
Invisalign at Epsom Dentalcare is now more affordable than ever before. We are excited to announce the launch of Invisalign i7 which costs as little as $3000.
At Epsom Dentalcare, we know experience and affordability are important factors to our patients. Your beautiful new smile begins with a FREE consultation with one of our team. At this stage we will determine if Invisalign is right for you and answer any questions you may have.
To find out more about Invisalign or to book an appointment, contact our friendly receptionists, Alana and Emily on (09) 524 0424 today.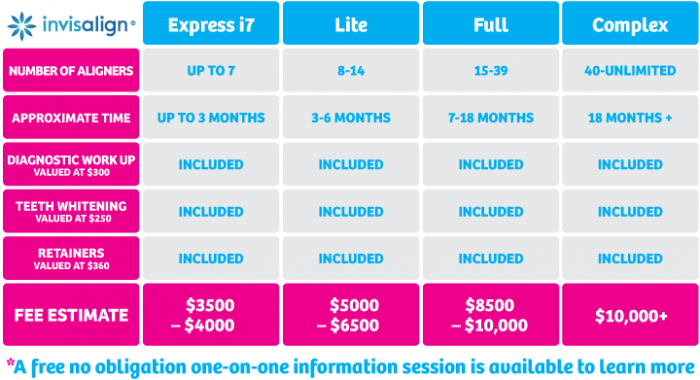 * Prices may be subject to change
without notice. A dental examination and professional clean is recommended
prior to treatment at a reduced fee of $125. The diagnostic work-up includes a
work-up appointment using the latest vinyl impression technology and also
includes an OPG and limited exam. Any surgical or invasive procedure carries
risks.